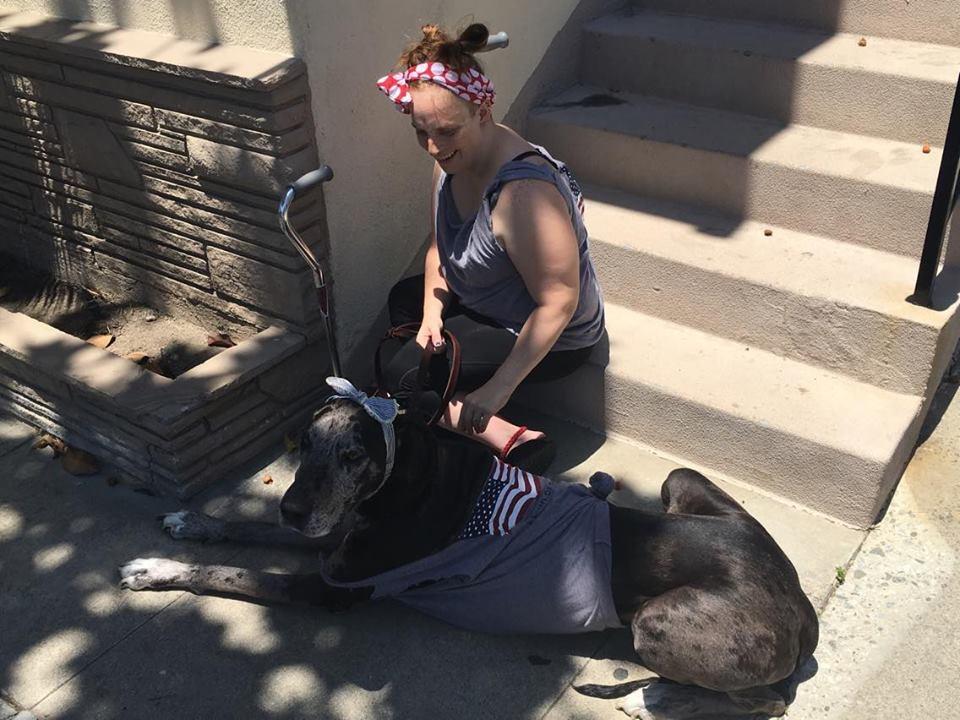 Hi friends! We're working hard everyday to continue Nola's training and are seeing continuous progress. One of Nola's favorite games has become pulling the laundry basket around the house. She's so enthusiastic about it that she sometimes tries to do it when it's not laundry time.
We love going out and doing things with Nola, like going to the movies, the mall, restaurants, and even a lavender festival. The wide variety of reactions she gets from people remains comical and occasionally peculiar. It's safe to say we've heard the "that's not a dog, that's a horse" joke more times than Wes or I care to recall.
Overall having Nola around has been a great experience and she becomes more helpful to me everyday.
-Kelly