It Takes a Village to Raise a Puppy
Posted by Animal Planet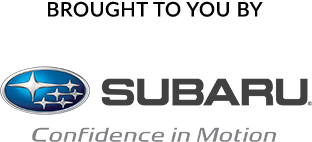 If they say it takes a village to raise a child, then the same must be said about a puppy.
According to the ASPCA, there are approximately 3.3 million dogs in and out of animal shelters and rescues across the United States every year. While there aren't any definitive statistics out there to illustrate how many individuals work or volunteer at these organizations, it's safe to say the human to dog ratio is comparable.
The human impact doesn't begin or end with the folks working directly with dogs and puppies. Individuals with the generosity to donate money or supplies can take pride in knowing their contribution went toward the animals.
The hardworking staff at Citizens for Animal Protection feel the generosity firsthand. Just down the street from the rescue's headquarters in Houston is the Subaru retail store, West Houston Subaru.
"We couldn't have asked for a better neighbor," said Ana Rodriguez, Education Director for Citizens for Animal Protection.
"There's so many programs they help us with," said Sandi Mercado, Executive Director for Citizens for Animal Protection. "Adoption events... pet food drives... tree planting… We couldn't do what we do without the help of businesses like West Houston Subaru."
The Houston community rallied around Citizens for Animal Protection after Hurricane Harvey swept through the city last summer.
"After the storm, we were inundated with donations," said Jessica Marks, the rescue's Director of Shelter Operations. "People brought food, bedding, toys… it was incredible."
We see the human effort it takes first hand when filming the Puppy Bowl. With more than 50 puppies on set, you can imagine how many humans are there to care for them between takes. Between the rescue representatives and owners who bring the puppies and the dedicated production assistants and volunteers on hand to play with and clean up after the pups, there's no denying the tremendous team effort it takes to bring the show to life.
If you're looking to volunteer with animals in need, visit animalplanet.com/adopt to see a list of rescues featured in the Puppy Bowl. You can also go to your local animal shelter to learn more.