Now Playing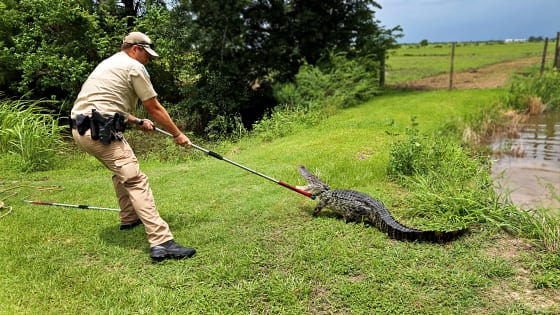 Wardens search for an alligator that bit a man and his 13-year old son. In West Texas, an abandoned car leads the Wardens to believe a teenage girl may be missing. A man is suspected of hunting on his neighbor's property without permission.

A team of Wardens deploy on a multi-county night operation to stop spotlighters and road hunters. Texas Game Wardens check teal hunters on opening weekend. A dead deer found with an arrow still in it leads Game Wardens to a poacher.

Dove season starts off with a bang, keeping Game Wardens across the state busy from sunrise to sun down. Some wardens must relocate a 500-lb gator that's loose in a suburban area while others uncover a large marijuana grow.

Texas Game Wardens are busy enforcing fish and game law. An injured bald eagle needs medical attention. Game Wardens go undercover to catch someone selling illegal alligator parts. A tip leads to an angler with multiple undersized fish.